The BMW i8: Providing Power and Elegance to the Electric Vehicle Market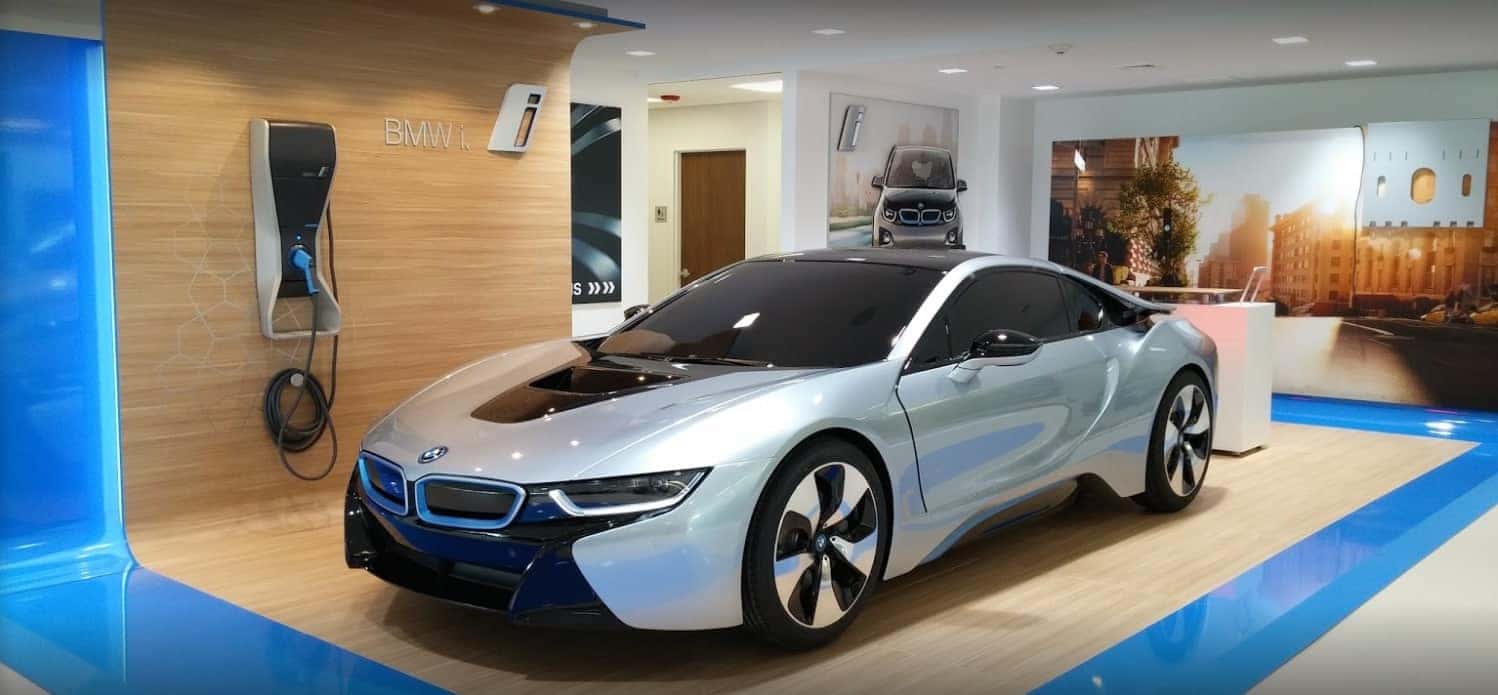 Bringing some of the most impressive vehicles to the road, BMW has brought one of the most included an electric vehicles in its vehicle to further diversify their offerings. The days of green vehicles needing to be bland and unexciting are over, the BMW i8 is an exciting, stylish, and efficient vehicle. At Competition BMW of Smithtown in Saint James, NY, we want you to come and test drive this vehicle to see exactly what it can offer for your life.
Once you see the i8 you will understand what we mean when we say that it has redefined the stylistic-standards of electric vehicles. It brings the classic elements of a BMW together with futuristic-design elements that highlight the efficient nature of the vehicle.
Employing plug-in charging technology, the BMW i8 is capable of a combined 76 MPGe to get you anywhere that you need to be. Bringing in 228 horsepower with the gas engine, and 129 horsepower with the electric motor, the i8 has an immensely impressive 357 combined horsepower for you to utilize. One of the advantages from the electric motor is an almost instant acceleration when you want it, giving you the most exciting drive possible.
At Competition BMW of Smithown, we want everyone in the Long Island and Smithtown regions of New York to experience everything the i8 brings to the road. To do this, you will need to come see us in Saint James, NY and schedule a test drive. Our dealership includes all of the newest BMW models in case you need something a little different than the i8. By offering you a variety of the most impressive vehicles, we are sure to meet any of the unique needs you come in with.