Revolution Wheel
Most likely, you have a lot invested in what connects you to the road and we understand the importance of keeping your vehicle looking as good as the day you bought it.
Not only will the Revolution Wheel keep your vehicle looking its best, it also protects your valuable investment for years to come.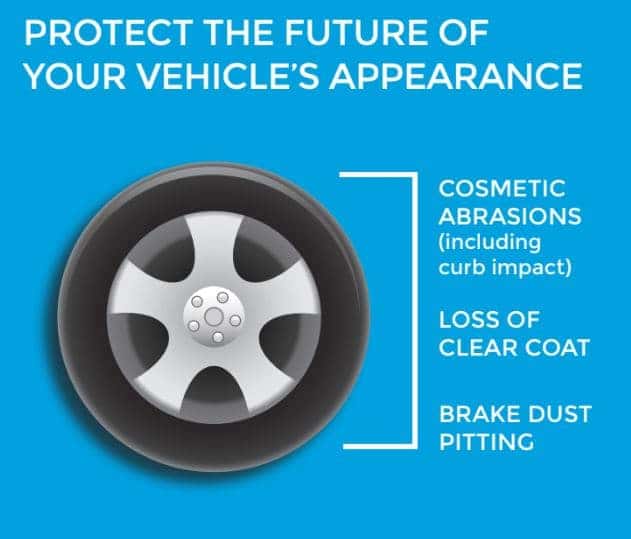 Revolution Wheel
Coverage
Revolution Wheel offers your alloy wheels a professional repair process that eliminates the appearance of cosmetic abrasions, damage caused by brake dust and loss of clear coat (resulting from acid rain or road salts). There is no longer any reason to incur the high cost of replacing wheels with minor damage.
In the event the finish of your wheel/s becomes pitted or the surface suffers abrasions then your wheel/s will be refinished.
Our nationwide network of Axiom Authorized Technicians will utilize the most current and advanced methods in the industry to perform necessary repairs, making your wheels look new again. Our wheel repair technicians provide:
Expert refinishing and restoring
Finest materials and paints
Fast turn-around
Additional Benefits
Rental Car Benefit
In the event your vehicle is undergoing repairs covered by Revolution Wheel for more than 8 hours, you are eligible for reimbursement of rental vehicle expenses. We will cover up to $50 a day for 4 days.
Genuine Parts for your BMW 
We are committed to assisting you maintain your BMW to ensure your vehicle is operating in the best condition possible.  At Competition BMW of Smithtown, we have genuine BMW auto parts specifically designed for your vehicle.  Additionally, we have all of the accessories you need to personalize your ride.  Our highly knowledgeable staff ensures that you are able to receive any and all of the parts that your vehicle needs at the best price.  Visit our website to stay up to date on our Parts Specials and Service Specials, and visit our Parts Department today at 599 Middle Country Road in St. James.  Competition BMW of Smithtown is located near the Smith Haven Mall in Lake Grove, NY and about 15 minutes away from Stony Brook University and 20 minutes from MacArthur Airport!