We Speak Your Language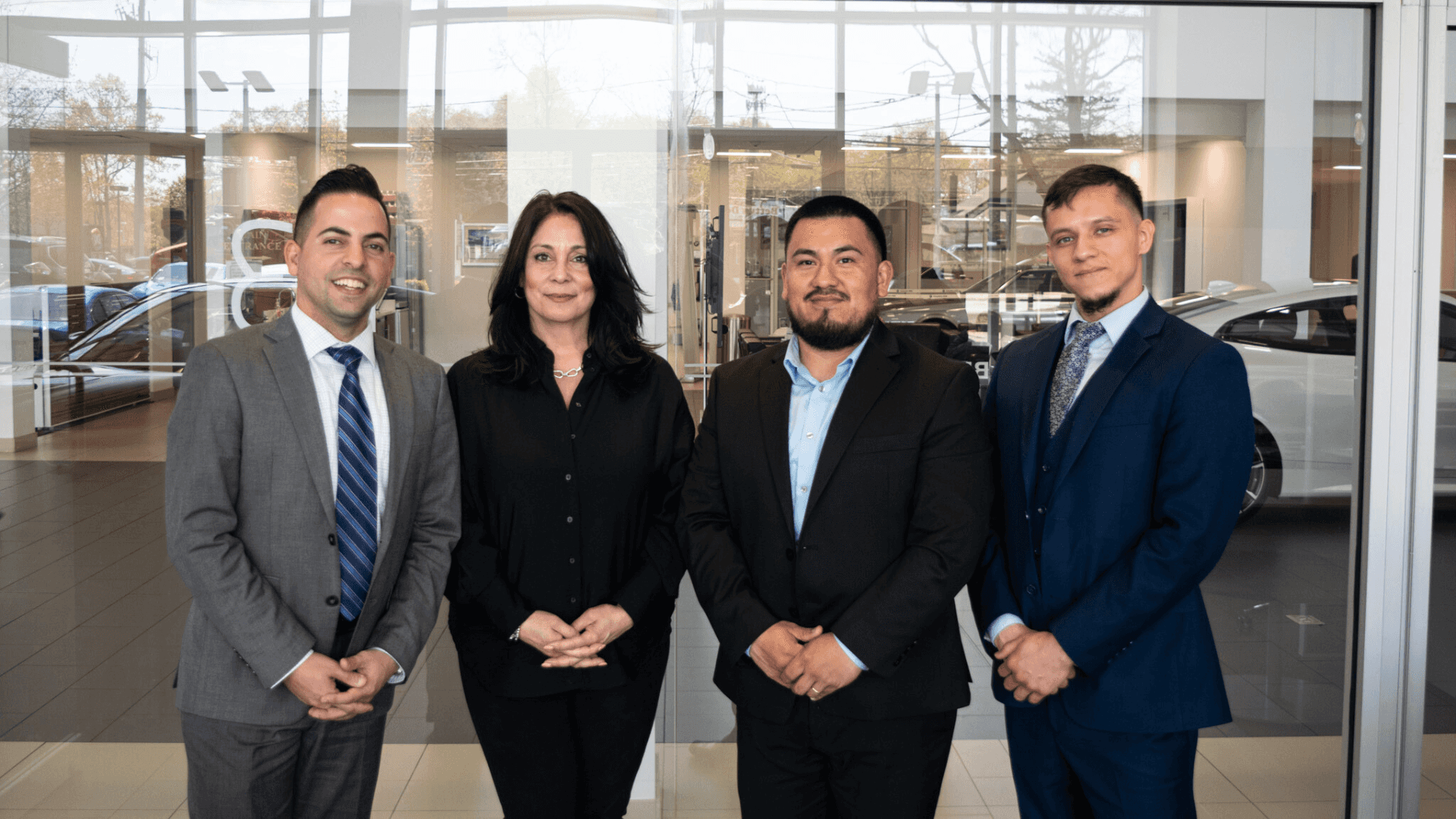 Competition BMW is proud to be a multilingual dealership in St. James, Long Island, that specializes in Spanish speaking employees! Catering to the various hispanic communities around the Smithtown area, such as Brentwood, and Central Islip has been an amazing experience for us so far, as we love being as involved in as many parts of our community as possible!
¡BMW se enorgullece de ser un concesionario multi lenguaje en St. James, Long Island, que se especializa en empleados de habla hispana! Atender a las diversas comunidades hispanas del área de Smithtown, como Brentwood y Central Islip, ha sido una experiencia increíble para nosotros hasta ahora, ¡ya que nos encanta estar tan involucrados en tantas partes de nuestra comunidad como sea posible!
Whether our customers are looking for a New, Pre-Owned Vehicle, have questions about financing a car, or are looking for a BMW Certified Service Department near Lake Grove, our Spanish speaking employees are ready to help in any way possible. The process of getting into a new vehicle can be daunting for many, especially when you are unable to communicate with others in your first language. Competition BMW of Smithtown is proud to create an environment where customers of all backgrounds can feel heard, and appreciated for who they are!
Ya sea que nuestros clientes busquen un vehículo nuevo o usado, tengan preguntas sobre cómo financiar un automóvil o busquen un departamento de servicio certificado de BMW cerca de Lake Grove, nuestros empleados que hablan español están listos para ayudarlo de cualquier manera posible. El proceso de subirse a un vehículo nuevo puede ser estresante para muchos, especialmente cuando no puede comunicarse con los demás en su primer idioma. Competición BMW de Smithtown se enorgullece de crear un entorno en el que los clientes de todos los orígenes puedan sentirse escuchados y apreciados por lo que son.
Meet our Spanish Speaking Staff Members!
Conozca a Nuestros Empleados de Habla Hispana!
Ariel Castillo
Client Advisor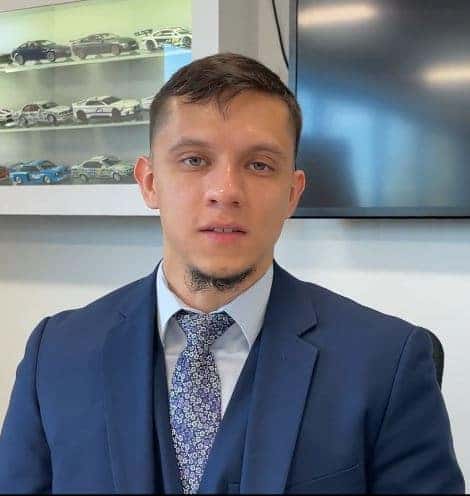 Ariel has been a Client Advisor here at our dealership since January of 2023. Ariel's first language is Spanish! Both of his parents are from El Salvador, although he was born here in the United States. He has a great time visiting! Currently, he resides in Brentwood, Suffolk County. Ariel is great at connecting with others which is why his favorite aspect of his job is meeting and working with new people, and getting to know them! With seven years of automotive experience under his belt, he has so much information that he is able to help clients out with.
Ariel ha sido asesor de clientes aquí en nuestro concesionario desde enero de 2023. ¡El primer idioma de Ariel es el español! Sus padres son de El Salvador, aunque él nació aquí en los Estados Unidos. ¡Le encanta ir de visita y  lo pasa genial! Actualmente, reside en Brentwood, condado de Suffolk. Ariel es excelente para conectarse con los demás, por lo que su aspecto favorito de su trabajo es conocer y trabajar con gente nueva, ¡y llegar a conocerlos! Con siete años de experiencia en negocios de autos, tiene tanta información que puede ayudar a los clientes.
 Fun Facts About Ariel: 
He loves eating sushi, working out, and taking boxing classes!
¡Le encanta comer sushi, hacer ejercicio y tomar clases de boxeo!
***
John Oliveira
Client Advisor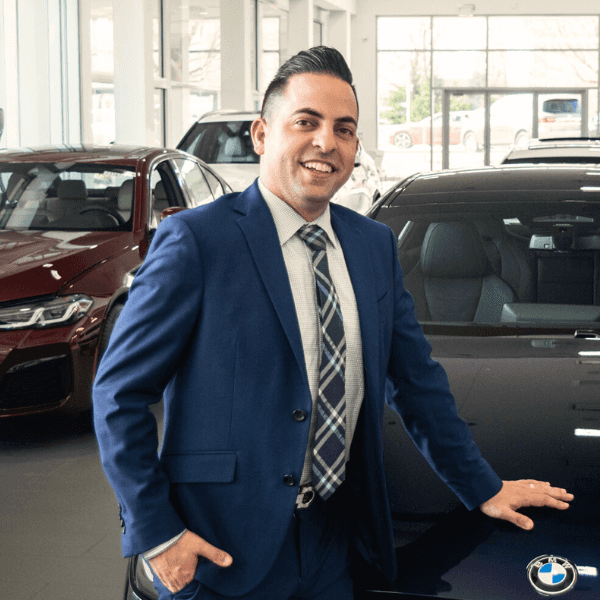 John has been with a part of the Competition BMW family since 2014. He was born and raised in Lisbon, and currently lives in Patchogue! He speaks both Spanish and Portuguese. When asked what he loves most about his job, John answered "I love interacting with people. I'm very passionate about the brand, and have known the cars since I was 4 years old. BMW is like a culture. I enjoy every detail about it." ! 
John ha sido parte de la familia Competition BMW desde 2014. Nació y se crió en Lisboa, pero actualmente vive en Patchogue! Habla español y portugués. Cuando se le preguntó qué es lo que más le gusta de su trabajo, John respondió: "Me encanta interactuar con la gente. Soy un apasionado de la marca y conozco los autos desde que tenía 4 años. BMW es como una cultura. Disfruto cada detalle al respecto". !
Fun Facts About John:
His favorite BMW model is the 840xi Grand Coupe M Sport. He enjoys spending time with his husband, his two maltese puppies, Ms. Viva, and Tito, doing yard work, and riding his bicycle in nice weather!
Su modelo BMW favorito es el 840xi Grand Coupe M Sport. Le gusta pasar tiempo con su esposo, sus dos cachorros maltés, la Sra. Viva y Tito, trabajar en el jardín y andar en bicicleta cuando hace buen tiempo.
***
Nina M. Maldonado
Client Advisor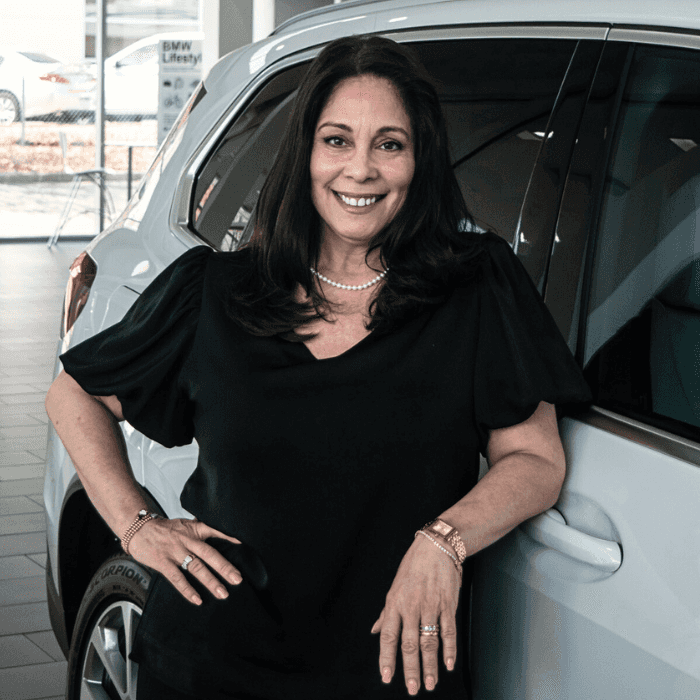 Nina has been a part of the Competition BMW team since 2015. She was born in Manhattan, and grew up in the Bronx. Her family is from Puerto Rico and Cuba! Before she started at our dealership, she had previously been in the automotive industry for 10 years, giving her tons of experience working with clients and their needs! Her favorite part of her job is meeting new people and helping them find a car that they love! Outside of work, Nina loves going to church, playing pickleball, tennis, and going to the gym with my husband. She has a beautiful family consisting of her husband, son, his wife, and their new 8 month old Mini Aussi Doodle, named Beamer Santiago Maldonado! Nina enjoys life to its fullest and appreciates each and every day, and she loves bringing her amazing energy to the dealership!
Nina ha sido parte del equipo Competition BMW desde 2015. Nació en Manhattan y creció en el Bronx. ¡Su familia es de Puerto Rico y Cuba! Antes de comenzar en nuestro concesionario, había estado en la industria automotriz durante 10 años, ¡Lo que le ha dado mucha experiencia trabajando con clientes y sus necesidades! ¡Su parte favorita de su trabajo es conocer gente nueva y ayudarlos a encontrar un automóvil que les encante! Fuera del trabajo, a Nina le encanta ir a la iglesia,  jugar al pepinillo, tennis o ir al gimnasio con su esposo. Ella tiene una hermosa familia compuesta por su esposo, su hijo con su esposa y su nuevo Mini Aussi Doodle de 8 meses, ¡llamado Beamer Santiago Maldonado! Nina disfruta de la vida al máximo y aprecia cada día, ¡y le encanta llevar su increíble energía al concesionario!
Fun Facts About Nina:
Nina has lived in Commack, Long Island, for twenty-eight years, and now resides in Ronkonkoma!
Nina ha vivido en Commack, Long Island, durante veintiocho años, ¡y ahora reside en Ronkonkoma!
***
Adam Hernandez
Business Manager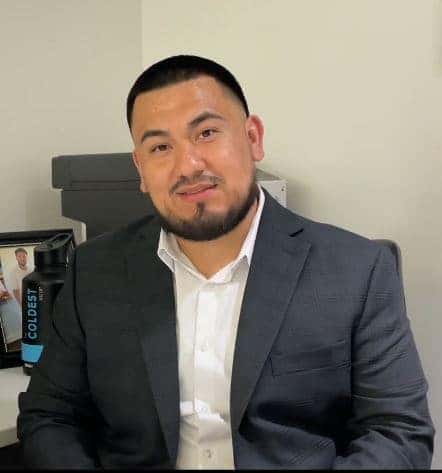 Adam has been on the Competition BMW team since 2022, and has been in the automotive industry for 10 years, starting off as a lot attendant. Prior to Competition BMW, he had been in the Competition Automotive Group for 5 years! His family is from El Salvador, and he hopes to visit someday! His fluency in Spanish helps him with his favorite aspect of his job, the interaction with all different kinds of people, and helping them protect their investments with what works best for them! Outside of work, Adam enjoys spending time with his kids, attending all of their sports, and taking trips!
Adam, está con Competition BMW desde 2022 pero ha estado en la industria automotriz durante 10 años, comenzando como asistente de lotes. ¡Antes de Competition BMW, ha estado con Competition Automotive Group durante 5 años! ¡Su familia es de El Salvador y espera visitar algún día! ¡Su ser  fluente en español lo ayuda con su aspecto favorito de su trabajo, la interacción con todo tipo de personas y ayudarlos a proteger sus inversiones con lo que mejor les funcione! Fuera del trabajo, a Adam le gusta pasar tiempo con su esposa y sus 4 hijos con sus deportes y hacer viajes con su familia .
Fun Facts About Adam:
Adam is from Suffolk, County, Long Island!
¡Adam es de Suffolk, condado, Long Island!
***
Competition BMW is located in St. James, Long Island, close to the Smith Haven Mall, Lake Grove Shopping Center, and is also in the vicinity of Centereach, Coram, Kings Park, East Islip and more. Our convenient location is very accessible by many different points of the island such as the Brentwood LIRR Station, Central Islip LIRR Station, Smithtown LIRR Station, and many other train station locations!
Competition BMW está ubicado en St. James, Long Island, cerca de Smith Haven Mall, el centro comercial Lake Grove, y también está cerca de Centereach, Coram, Kings Park, East Islip y más. Nuestra conveniente ubicación es muy accesible desde muchos puntos diferentes de la isla, como la estación LIRR de Brentwood, la estación LIRR de Central Islip, la estación LIRR de Smithtown y muchas otras ubicaciones de estaciones de tren.
We are a 25 minute drive from Brentwood Recreation Center, the Brentwood Public Library, and 20 minutes away from Central Islip Community Park, and Connetquot High School!
¡Estamos a 25 minutos en auto del Centro recreativo de Brentwood, la biblioteca pública de Brentwood y a 20 minutos del parque comunitario Central Islip y de la escuela secundaria Connetquot!
We are so excited to help all of our clients find their dream vehicles at our dealership! If you have any questions before coming in, be sure to reach us by filling out the form below, and we will have one of our amazing Spanish speaking staff members get back to you as soon as possible!
¡Estamos muy emocionados de ayudar a todos nuestros clientes en encontrar el vehículo de sus sueños en nuestro concesionario! Si tiene alguna pregunta antes de venir, asegúrese de comunicarse con nosotros completando el formulario a continuación, ¡y uno de nuestros increíbles miembros de nuestro equipo hispano se comunicará con usted lo antes posible!