BMW Warning Lights
When you're driving around St. James or Smithtown in your 2019 BMW X1 or your 2019 BMW 8 Series and the warning lights on your dash turn on, you'll want to know exactly what they mean so you can address the issue and bring it in to be serviced! Read on to find out precisely what your warning lights mean, so you can be prepared when it's time to schedule a service appointment with Competition BMW of Smithtown.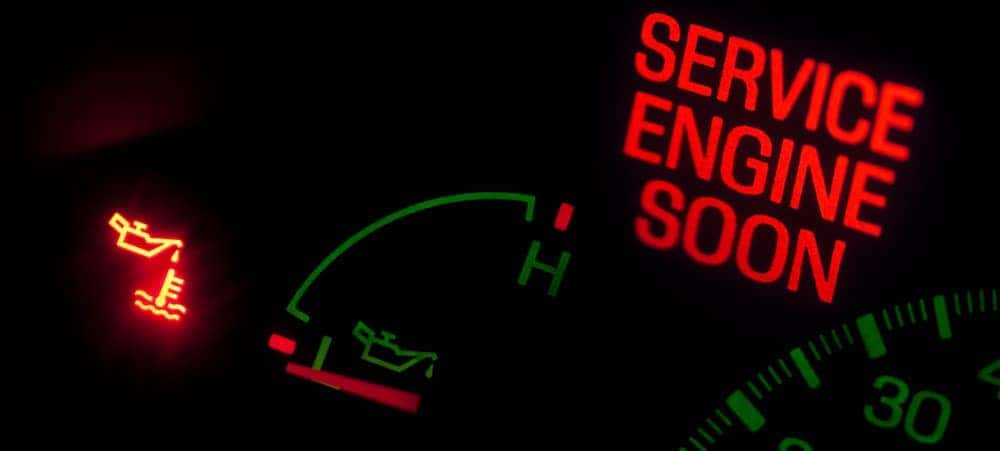 BMW Dash Warnings:
Empty/Low Fuel

When this warning light turns on, your vehicle has about 30 miles before you run out of fuel. Be sure to fill up on gas soon to avoid damage to your vehicle's fuel system.

Light Bulb

When you see this icon, it means that the external lights may be out or may be having an issue. Stop into our Competition BMW dealership to have your bulbs checked and replaced, if need be.

Dynamic Stability Control

When this symbol lights up, it means that the traction control system has been engaged, meaning that the system has detected wheel slippage. If you are noticing that the light has not turned off after a long period of normal driving, you can bring it in to have the light reset.

Tire Pressure Monitor

This warning light indicates that one or more of your tires is underinflated. If the light is yellow, this indicates that the tire pressure is down by approximately 10%. If the light is red, this means that a tire has lost air rapidly.

Thermometer

When you see this symbol, your system may be overheating, which can be extremely dangerous. Safely pull over and turn your vehicle off, to allow your engine to cool down. Bring your vehicle in to be serviced at Competition BMW, as soon as possible to address this issue.

Oil Can

When this light comes on, it is an indication that it is time for an oil change. Take your vehicle in to be serviced to avoid causing damage to your engine.

Engine

If this light either stays on consistently or flashes, immediately bring your vehicle in to be serviced, as this light indicates an issue with your engine or the components of your engine.

Service Vehicle

If this light is yellow, it is indicating that your BMW will need to be serviced soon. If your BMW is behind schedule for service, the light will turn red.
While you're waiting for your service appointment to end, feel free to take a look around our Competition BMW of Smithtown showroom at 599 Middle Country Rd, St James, New York 11780, to see one of our beautiful brand new 2019 BMW X2s or one of our awesome 2019 BMW i3s if you are more interested in an all-electric vehicle. Whether you are interested in a brand new vehicle or a pre-owned vehicle, our skillful team members can assist you in finding your dream car! Contact us at 631-265-2208 to speak with a Sales Consultant or to learn more about our vehicle specials.