BMW Vision M NEXT
If you thought that BMW's high-performance M division would just vanish into history due to the rise of electrification in cars and autonomous driving, you are thankfully mistaken! BMW has recently unveiled its Vision M NEXT, which is a 600 hp mid-engine supercar that is meant to show off the bright, new M technology of the future.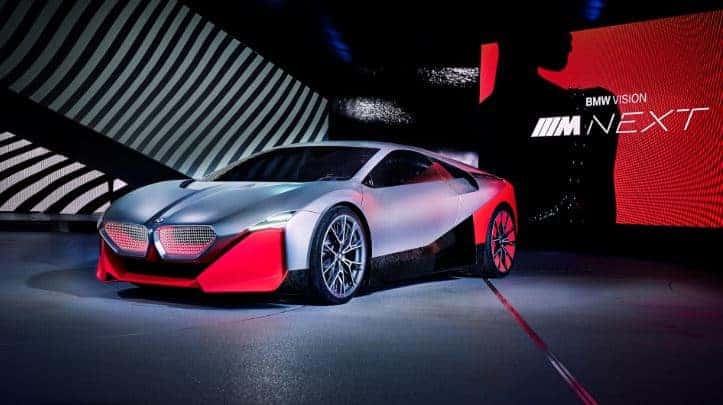 The Vision M NEXT is powered by a hybrid system which consists of two electric motors, combined with a turbocharged inline-four engine to create a total of 600 hp. The concept can be driven completely in EV mode in either rear- or all-wheel drive, or in hybrid all-wheel drive with the gasoline engine contributing power to the rear axle. BMW has also stated that the M NEXT can do 0-62 in 3 seconds flat and hit a top speed of 186 mph. The Vision M NEXT can also drive up to 62 miles in pure EV mode.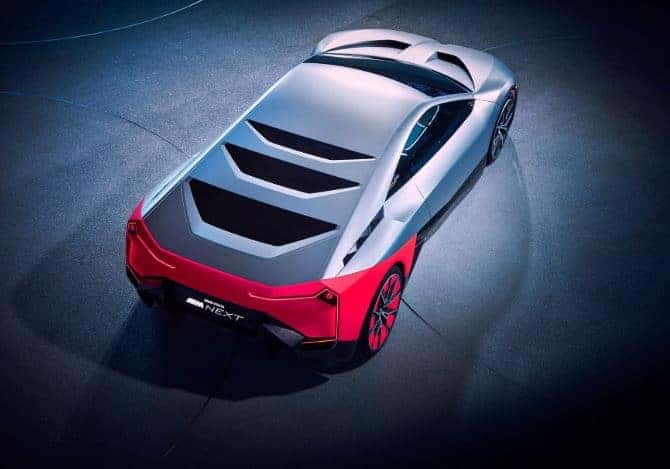 If you're a BMW enthusiast, you may have noticed that the BMW Vision M NEXT takes inspiration from the BMW i8 and the iconic BMW M1. They've incorporated a mid-engine profile and swooping gullwing doors, as well as black side skirts, unfinished, to show off the recycled carbon fiber.
The BMW Vision M NEXT has an illuminated, laser-etched kidney grille, geometric side air intakes, and integrated headlights, all of which achieve the sporty presence that is desired, with just a few precise lines.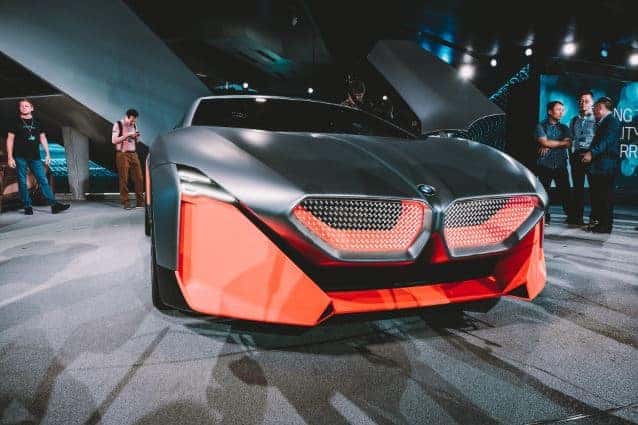 The most intriguing aspect of the BMW Vision M NEXT is called the "BOOST Pod", which is an active driver interface that is meant to provide the driver with the most in-depth experience possible.
The Interior truly focuses on the driver, with a cut-down steering wheel and a curved, three-screen gauge cluster. The bucket seats are separated by the center console, which includes two cup holders.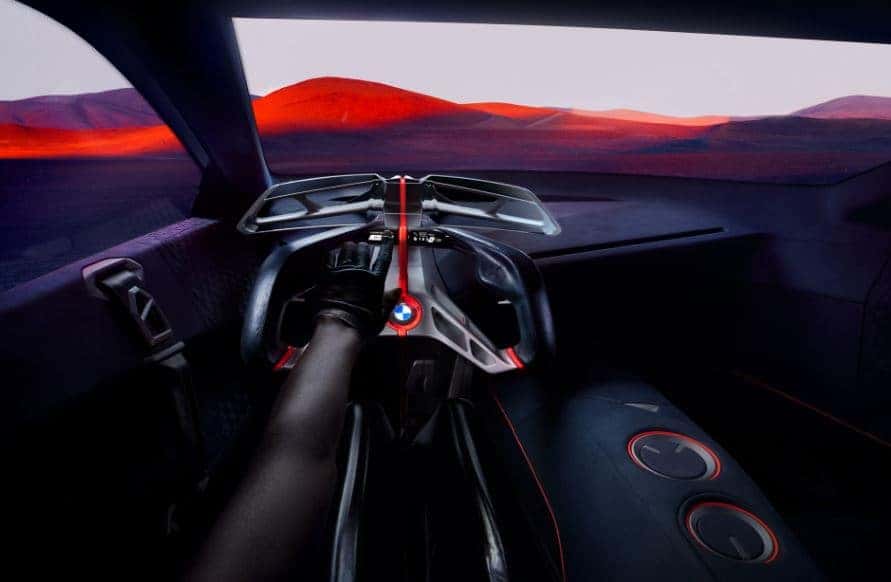 The BMW Vision M NEXT's Boost Pod envelops the driver in the ultimate interface. The transparent Curved Glass Display, contoured bucket seats, and Full Augmented Reality Head-Up graphics adapt to drive modes for an intuitive, focused driving experience like never before.
The electrified sports car of the future, the BMW Vision M NEXT concept represents the progress of innovation while never losing sight of the power and performance of its legendary ancestors.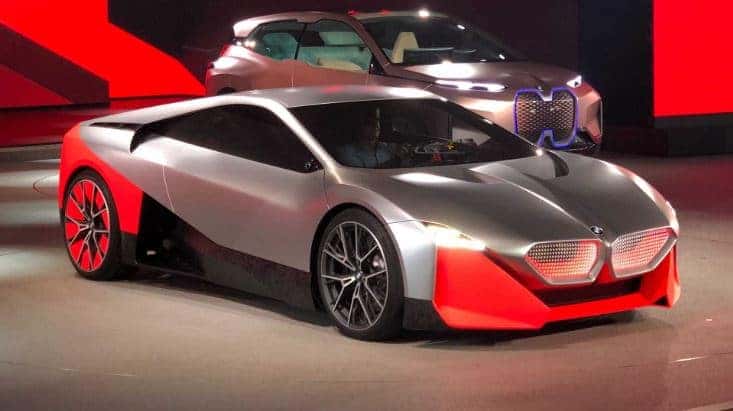 After reading up on the future of BMW, stop into our Competition BMW of Smithtown dealership at 599 Middle Country Rd, St James, New York 11780, to look at some of our brand new models such as the 2019 BMW X7 or the 2019 BMW x3. Whether you're looking for something brand new or pre-owned, our skilled team will gladly assist you in finding the perfect car to suit you and your personal driving habits. Contact us at 631-265-2208 to speak with a Sales Consultant or to schedule a test drive today!