BMW E36 Touring Car
There is no doubt that race cars always make the best noises, and touring cars are no exception, according to RoadandTrack.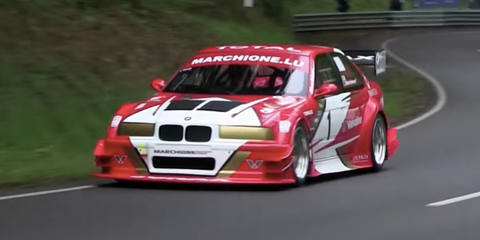 Under the hood sits a 2.0-liter inline-four cylinder capable of revving to 9000 RPM. It makes an impressive 290 horsepower, which is a whole lot considering the car weighs in at just 1740 pounds. Factor in all that downforce, and you've got yourself one serious machine.
Click here to learn more about how the E36 is a 9000-RPM 4-Cylinder symphony.
At Competition BMW of Smithtown, we strive to provide the best for our client's whether you come to visit us to pick out your new car or to get your car serviced. Call or visit us today for any other questions you may have!
599 Middle Country Rd. Smithtown NY, 11780
(631) 265-2208