BMW 0-60 mph Times: Which is the Fastest BMW?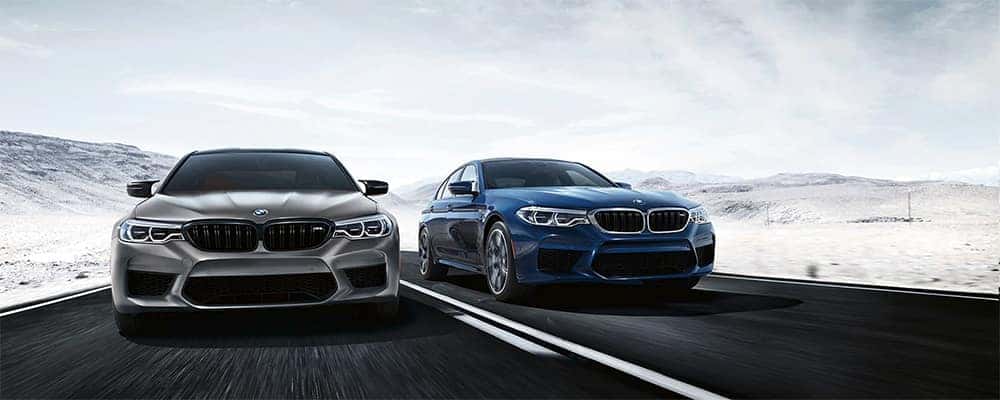 When it comes to finding the fastest BMW model to hit the streets, you'll need to compare the BMW 0-60 mph offered by each model. From the iPerformance models that bask in innovative technology and performance features, to traditional models that have been around for years, find out which BMW is the fastest when you compare BMW 0-60 MPH options below.
BMW 0-60 MPH Times
The quickness and versatility of BMW models will vary based on the model and year, but some of the most recent vehicles on the market have the most impressive times. Check out this list of BMW models and their 0-60 mph times.
2013 BMW 125d M-Sport 5-door : 7.1 seconds
2015 BMW 125d M-Sport : 6.6 seconds
2017 BMW 230i Coupe : 6.5 seconds
2017 BMW 330i xDrive : 6.4 seconds
2016 BMW 328i xDrive : 6.2 seconds
2017 BMW 230i xDrive Coupe : 5.8 seconds
2015 BMW 228i xDrive Coupe : 5.4 seconds
2016 BMW 435i Gran Coupe : 5.3 seconds
2016 BMW 340i : 5.3 seconds
2015 BMW 335 xDrive Sedan : 5.0 seconds
2017 BMW 540i xDrive : 4.9 seconds
2013 BMW 135is : 4.5 seconds
2018 BMW 440i Coupe : 4.4 seconds
2017 BMW 550i xDrive : 4.3 seconds
2016 BMW 650i : 4.1 seconds
2017 BMW M240i xDrive Coupe : 4.1 seconds
2015 BMW M3 Sedan : 3.6 seconds
2016 BMW M4 GTS : 3.6 seconds
2018 BMW M5 : 2.9 seconds
The BMW M5 Is The Fastest BMW
While there are plenty of BMW models that generate impressive performance, it's the 2018 BMW M5 model that offers the best performance by going from 0-60 mph in only 2.9 seconds.
Find Your BMW at Competition BMW of Smithtown
If you're looking for a new BMW model to enjoy your commute or adventure, head to Competition BMW of Smithtown. Whether you want a new model or something pre-owned, our team can help. Contact us today to learn more about our vehicle specials and schedule your test drive.