2020 BMW X1 vs. 2019 Audi Q3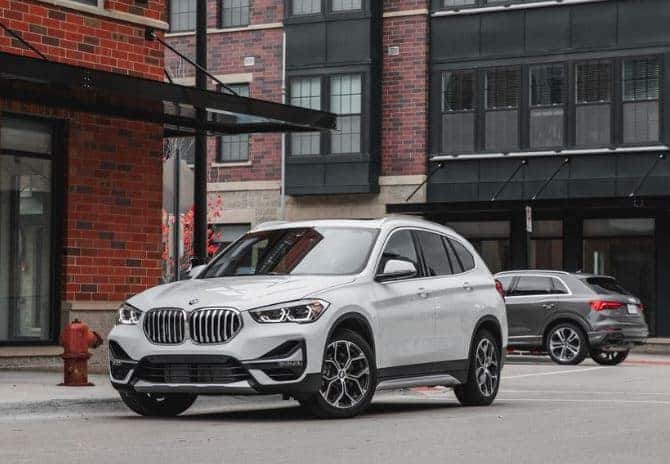 BMW's X1 has been around since 2009, but its second generation dropped in 2016 and has had a few updates for 2020, including a newer appearance and an updated interior. This year, the all-new 2019 Audi Q3 finally replaced the first-generation model which was introduced in 2011.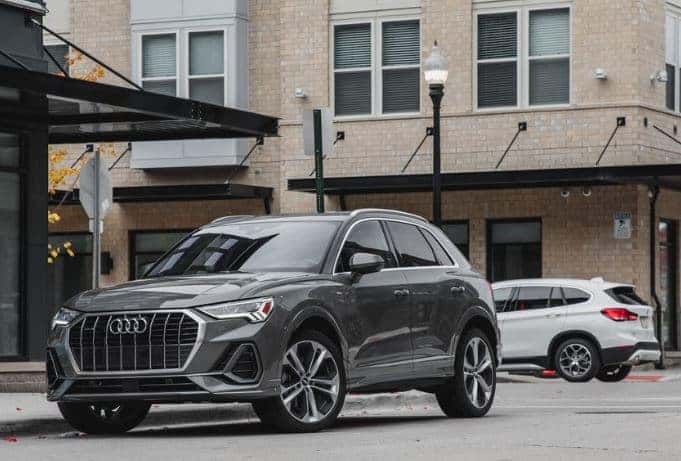 CarandDriver Magazine compared the two to see Which Is the More Compelling Compact SUV. CarandDriver shared with us that "The Audi feels great until you drive the BMW." Here's why: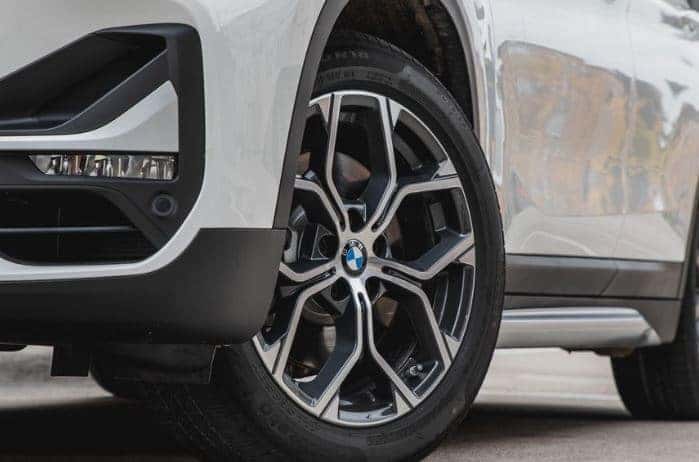 Power
Both SUV's feature all-aluminum double-overhead-cam four-cylinder with 2.0 liters of displacement and a turbocharger. Both engines produce the same 228 horsepower and 258 lb-ft of torque and are equipped with an eight-speed automatic transmission with Sport and manual modes.
However, the BMW's 2.0-liter engine is the sportier of the two. It revs higher—all the way up to 7000 rpm—and it sounds better than the Audi's engine. CarandDriver prefer the X1's eight-speed automatic engine because it is more responsive and changes gears more quickly with more precision.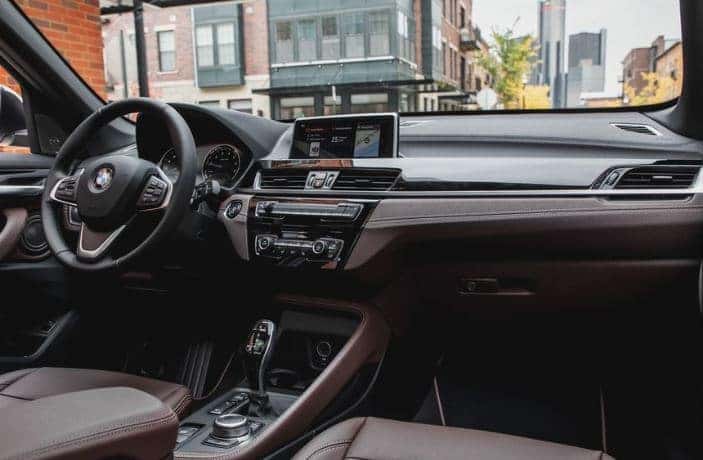 On the Track
Audi's new 2019 Q3 is now about an inch longer and wider and about 200 pounds heavier than the BMW.  On the track, the lighter BMW hits 60 mph in 5.7 seconds which is 1.5 seconds quicker than the Audi. The BMW flies through a quarter mile in 14.4 seconds at 96 mph compared to Audi at 15.6 seconds at 91 mph.
Gas Mileage
The BMW gets considerably better gas mileage, with EPA ratings of 23 mpg city and 31 mph highway versus Audi's 19 mpg city and 27 mpg highway.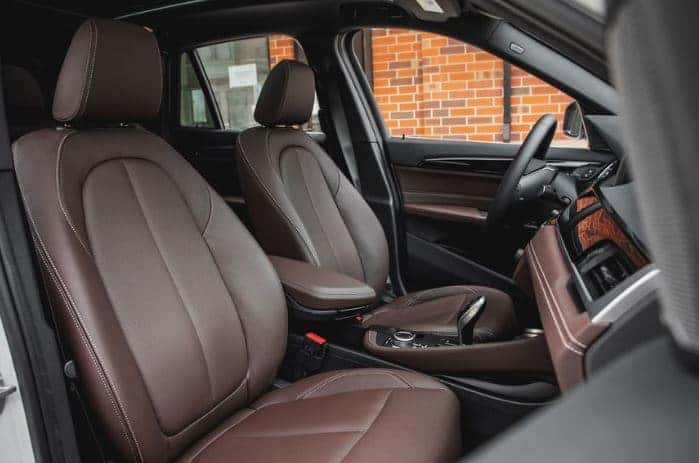 Space
The Audi has an overall larger interior space; with more elbow room up front and a much larger rear seat. The BMW's interior space falls short with its legroom in the back seats. However, the BMW offers more cargo space, with 27.1 cubic feet versus the Audi's 23.7. The BMW has lots of extra storage under the trunk floor because it is fitted with run-flat tires, so there isn't a spare tire aboard as there is in the Q3.
Interior Design
The BMW's interior feels more premium than the Audi's. The BMW was designed with higher quality controls and has less hard plastic.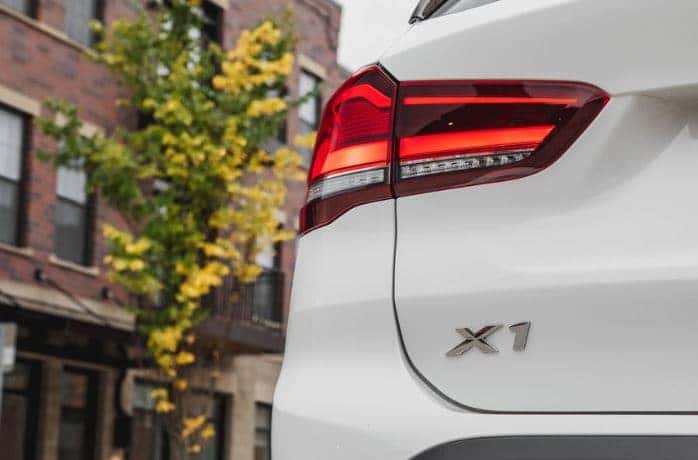 Like stated before, CarandDriver came to the conclusion that "The Audi feels great until you drive the BMW." Its powertrain and chassis are much better compared to the Audi's. Although it lacks in space compared to the Audi's, it is constructed with higher quality and better materials. It is more fuel efficient, and has greater cargo volume.
Stop by Competition BMW of Smithtown and explore the 2020 BMW X1 in person! Explore new vehicles like the 2019 BMW X3 xDrive30i or some of our pre-owned vehicles like the 2016 X6 xDrive50i. Contact us or schedule an appointment online today! We look forward to seeing you at our BMW dealership located at 599 Middle Country Road, Saint James, NY!