2019 BMW 3-Series vs. 2019 Alfa Romeo Giulia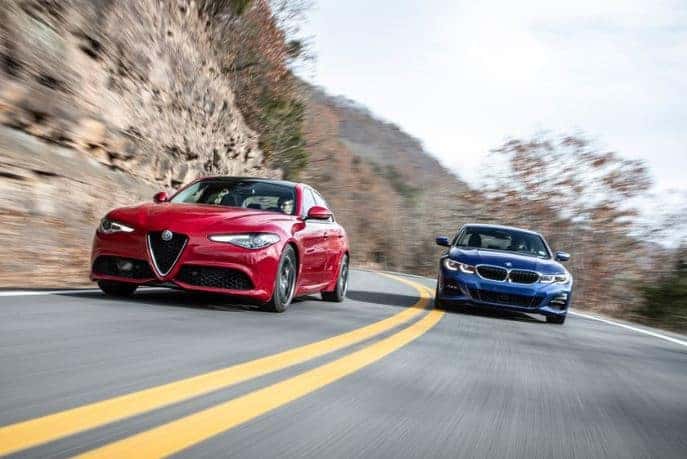 BMW and Alfa Romeo both offer highly competent, entry-level compact sports sedans. Car and Driver Magazine shares with us their comparison of both the 2019 BMW 3-Series and Alfa Romeo Giulia to decide which car comes closest to delivering driving nirvana while satisfying the practical requirements of daily life.
Engine Comparison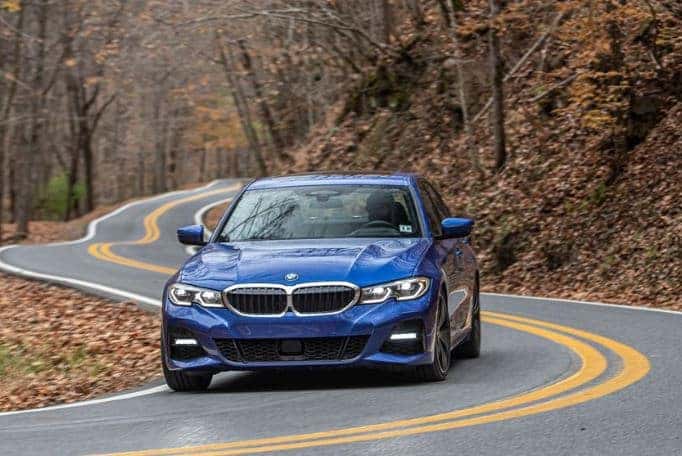 The seventh-generation 3-series was introduced for 2019. The 330i is equipped with a standard engine that is a 255-hp turbocharged 2.0-liter inline-four mated to ZF's eight-speed automatic transmission driving the rear wheels. With All-wheel drive available as an option, Car and Driver's example did without it. The BMW they test drove was $59,920 and was packed with a stout $18,675 in options, some of which are mandatory when you order the $2450 Track Handling package. This also requires getting the $700 adaptive dampers and the $5000 M Sport package, which adds a number of features. However, the most important for performance is the 19-inch set of wheels wrapped with summer tires.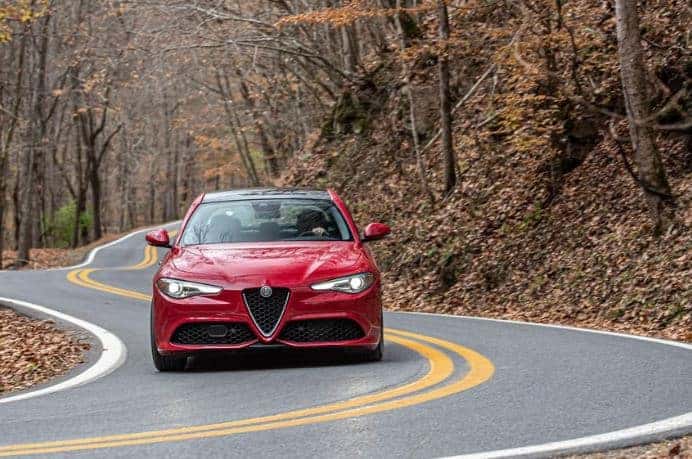 The four-cylinder Giulia TI Sport was chosen to go against the 330i due to extremely similar characteristics and designs. Just like the 330i, the Alfa Romeo is powered by a turbocharged 2.0-liter inline-four that produces 280 horsepower. The Giulia TI Sport asserts its power through its ZF-supplied eight-speed automatic which is transferred to the rear wheels. The Giulia TI Sport Car and Driver used for this comparison was priced at $52,240, with its most important feature being the TI Sport Performance package, which adds adaptive dampers, a limited-slip differential, and 19-inch summer tires.
On The Road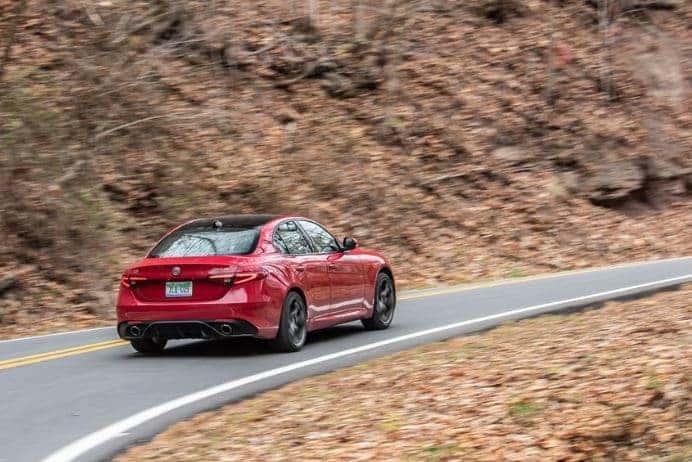 The Giulia TI Sport drives with a feathery lightness with ultraquick steering when it comes to lane changes and turns. The model hit 60 mph in just 4.6 seconds, which is a half-second quicker than the 330i. Its engine growls quietly and pulls strongly down low. In normal driving, the Giulia is responsive and seems to be an effortless highway cruiser.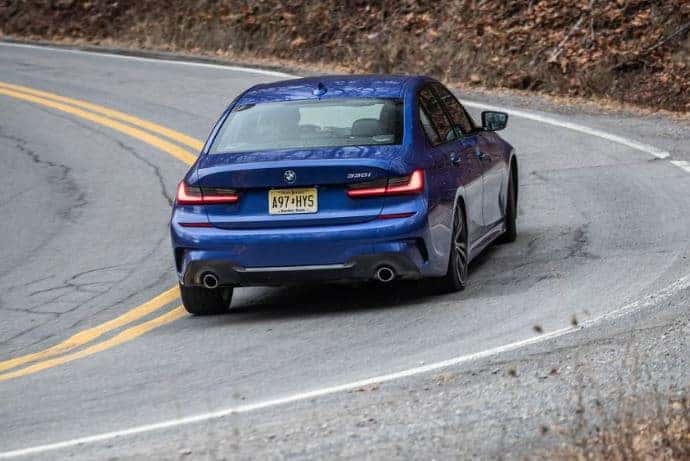 Car and Driver shares that "where the Alfa is friendly and frisky, the BMW is cold, hard, and focused on the job of going fast." However, steering for the 330i isn't as quick as the Alfa's, but it is every bit as precise. The 330i's brakes are strong and easy to use, while also maintaining great grip. It is easily refined enough for use as a daily commuter. Its powertrain is extremely smooth and quiet.
Interior
The Giulia TI Sport offers 13 cubic feet of trunk space compared to the 330i which offers 17 cubic feet of cargo room. Both cars offer more room with fold-down rear seatbacks. However, the 330i's cabin is a class above the Alfa's. Everything you see or touch is richer and more expensive feeling, making it the more practical, better-outfitted sedan.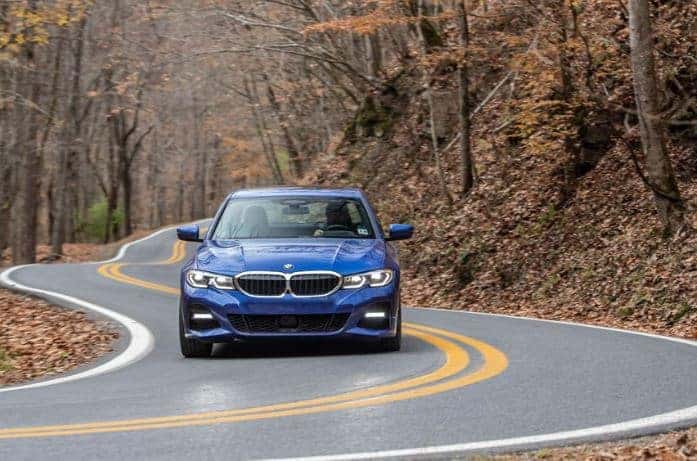 Conclusion
The Giulia TI Sport is friendly, engaging, and accessible in a fun-spirited kind of way. However, the BMW is a "steely-eyed athlete, hungry to devour a piece of road." The BMW was designed with more room, superior comfort, nicer furnishings, and more cargo space. "In this comparison, the BMW 330i, to paraphrase David E., does the better job of successfully bridging the gap between the diametrically opposed automotive requirements of fun and practicality—between wanting a sports car and needing a sedan. The BMW 330i is the better answer to the enthusiast's dilemma."
Stop by Competition BMW of Smithtown and test-drive the 2019 BMW 330i xDrive Sedan yourself! Explore other great new vehicles like the 2020 BMW 750i xDrive or the 2020 BMW 430i xDrive Coupe. Be sure to also check out our pre-owned vehicles! Schedule a service online, contact us, or visit us at our BMW dealership located at 599 Middle Country Road, Saint James, NY!