BMW Ultimate Care Oil Services
Whether it be on your long commute home from work or after a long weekend of road trips, we all dread that moment when the low engine oil light illuminates on the dashboard of our BMW. Getting an oil change is just one more thing we have to squeeze into our busy schedules and set aside some money for. However, it is important to understand that regular oil changes are vital to keeping your BMW at its best. With the BMW Ultimate Care Oil Services Plan, BMW drivers may be eligible to receive 3 years of unlimited oil and oil filter changes for just one fixed price of $199, based on your BMW's Condition Based Service (CBS) system.
BMW ULTIMATE CARE OIL SERVICES
3 YEARS PREPAID FOR $199
The BMW Ultimate Care Oil Services plan is available to all vehicles older than 60 months OR with at least 60,000 miles. This maintenance plan can be purchased as soon as the 1st day following the 60-month period or as soon as the car reaches 60,000 miles.
Not eligible for vehicles less than 60 months old and with less than 60,000 miles or older than 20 years.
Vehicles currently under Ultimate Care+2, Ultimate Care+3, or Ultimate Care+4 can enroll in BMW Ultimate Care Oil Services 6 months prior to the expiration of current coverage. Oil only coverage will begin when UC+2, UC+3, or UC+4 expires. Coverage will not overlap.
Can be purchased multiple times in a vehicle's life.
Vehicles can begin utilizing the oil only service immediately after the coverage is purchased and active.
Coverage Details:
Only includes oil service (oil and filter). Standard scope is not included
$199 MSRP and Dealer Net Price
Fully transferable – coverage stays on the vehicle
3-year coverage period from enrollment date with no mileage restriction
The BMW Ultimate Care Oil Services plan includes unlimited oil and oil filter changes for three years for $199.00 plus taxes and disposal fees where applicable. Unlimited oil services included are based upon the associated BMW vehicle Condition Based Service (CBS) system. The BMW Ultimate Care Oil Services plan is available for all BMW vehicles that have reached 60 months or 60,000 miles and have no current Ultimate Care+ coverage. All work is carried out by our team of BMW Trained Technicians at our Competition BMW of Smithtown Service Center, using Original BMW Parts, which come with a two-year unlimited mileage limited warranty. Warranty repairs do not constitute an extension of the original limited warranty period for the vehicle or a part thereof. Contact our Service Center for more information or to enroll.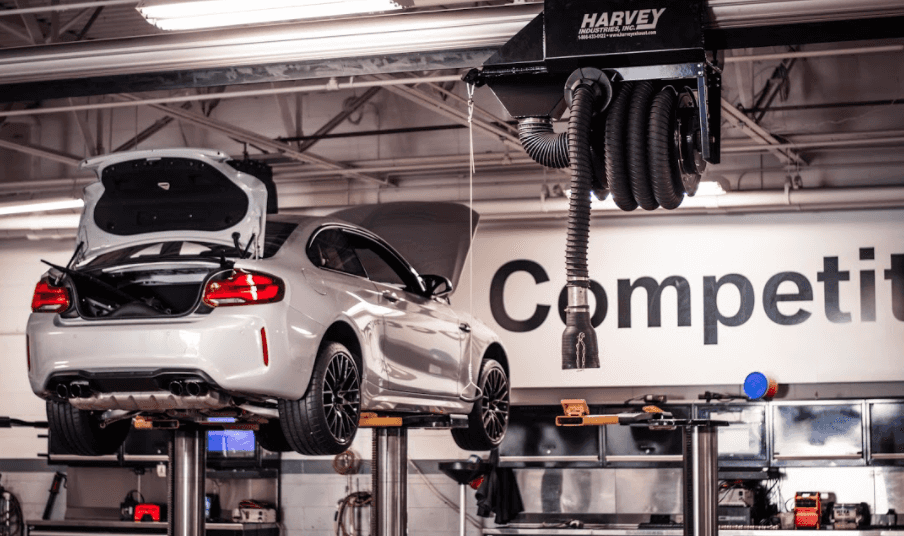 Exceptional Service from our Expert Technicians
BMW believes that nothing should stand in the way of you maximizing your driving experience.  Our Factory Trained Technicians know your BMW better than anyone else and are eager to help you get back on the road.  The Competition BMW of Smithtown Service Center offers a variety of services on new and pre-owned vehicles such as oil changes, filter replacements, wheel alignments, tire rotations, coolant flush, electrical repair, brake pad repair, steering repair, and so much more.
Visit Competition BMW of Smithtown on 599 Middle Country Road in St. James today to speak with a highly trained Service Advisor.  Competition BMW of Smithtown is located near the Smith Haven Mall in Lake Grove, NY and about 15 minutes away from Stony Brook University and 20 minutes from MacArthur Airport! Be sure to stay up to date on our Service Specials and Parts Specials.  Call us today at 888-874-2022 or schedule an appointment online.