BMW 3-Series Vs. BMW 5-Series: Find Our Which Luxury Sedan Is Right FOr You At Competition BMW of Smithtown in Long Island
---
BMW vehicles are much like fine wines. They are the product of exquisite craftsmanship, and they come in many different rich flavors, so to speak, but it takes a keenly refined palette to truly appreciate them all. At Competition BMW of Smithtown, we've provided exceptional BMW cars to drivers across the greater Long Island area for quite some time now, so you could say our palettes are thoroughly refined when it comes to these luxury cars, as we suspect yours is as well. So, if you'll indulge us, we'd like to take you through a brief comparison of two of our most popular BMW model lines, the BMW 3-Series and the BMW 5-Series, to show you how these titans of the luxury sedan world can add distinctive flavor to your everyday drives throughout the greater Long Island area, and help you determine which model is perfectly suited to your unique tastes.
2017 BMW 3 Series
23/34 mpg (330i Sedan)
320 hp (3.0-L turbo 6-Cylinder)
8-speed Automatic
182.5 in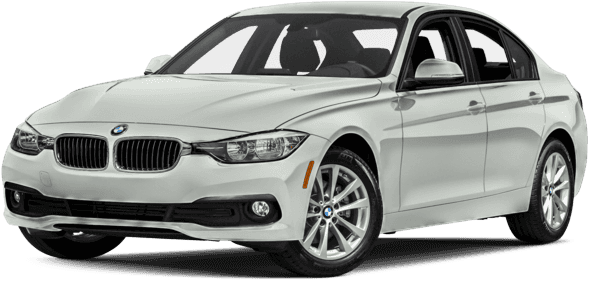 VS
Mileage (city/highway)
Top Horsepower
Transmission
Length
2016 BMW 5 Series
19/27 mpg (535i Gran Turismo)
445 hp (4.4-L Twin Turbo V8)
8-speed Automatic
196.8 in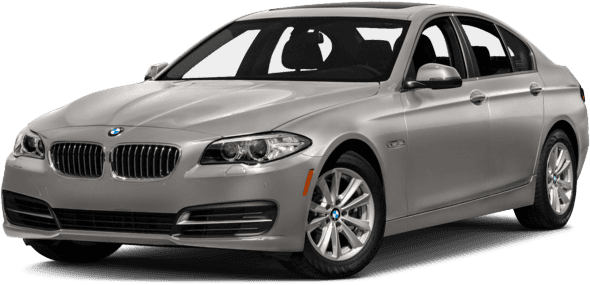 Compact Vs. Midsize
Both the BMW 3-Series and the BMW 5-Series come available in sedan and Gran Turismo 5-door body styles, however the BMW 3-Series also features a sports wagon body style, making it a compelling option for those who're looking for a luxury car that still offers plenty of cargo space. However, the first difference of note between the BMW 3-Series and the BMW 5-Series is stature. The BMW 3-Series boasts lithe proportions that put it firmly in the compact luxury sedan class, and while the 5-Series shares a similarly aerodynamic silhouette, it's nearly a foot longer than its sibling, placing it in the midsize luxury sedan segment. Naturally, this enhanced length means the BMW 5-Series has more overall interior volume, making it smart bet for parents and families looking for more room the aft quarters for child seats, as well as a more capacious trunk area. However, for those who frequently commute around the Long Island area and into the city for work, the BMW 3-Series represents a compelling option for, as it's city-savvy size makes it great for zipping in and out of traffic, and squeezing into those extra tight parking spaces that dot the metropolitan New York area.

Performance
Now, power and effortlessly responsive performance have always been signatures of the BMW brand, so we won't dwell on them too much. Suffice it to say that the powertrains in both the BMW 3-Series and BMW 5-Series boasts a range of exceptional engines, including the outstanding TwinPower Turbo engine, which will provide dynamic performance and on-demand horsepower from the very moment you start the engine. However, for drivers in the greater Long Island area, fuel economy is often a key factor when considering a vehicle. And despite their penchant for performance driving, the BMW 3-Series and BMW 5-Series both return competitive figures when it comes to fuel efficiency, clocking in at 23 city / 35 highway and 23 city 34 highway respectively.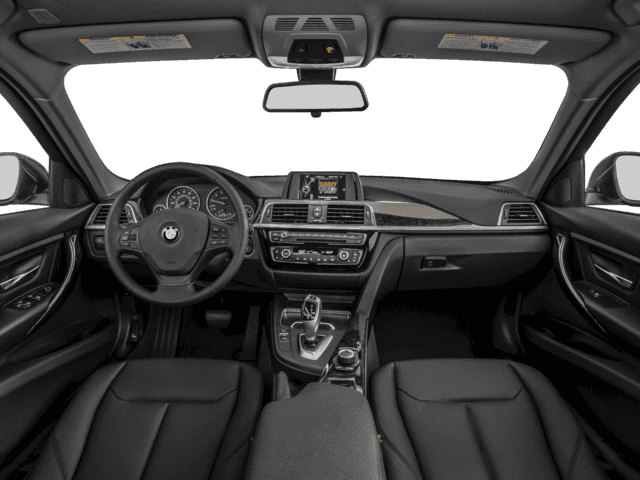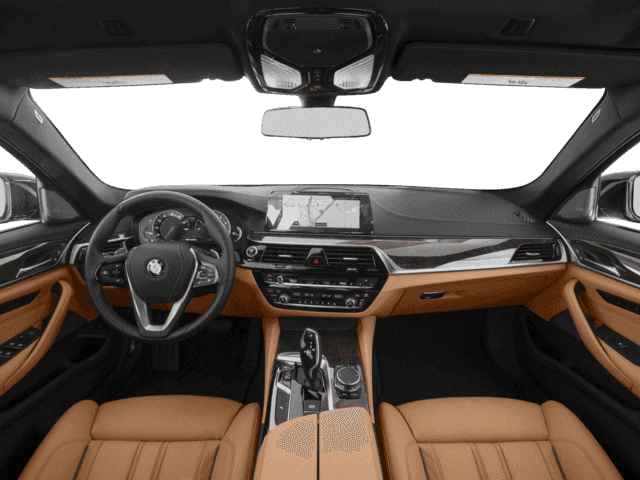 Features
However, just as stellar performance is always to be expected from the BMW brand, so too is premium feature sophistication. The BMW 3-Series and BMW 5-Series do not disappoint in that regard, as they offer plenty of high-quality features and technologies to satisfy the needs of nearly any Long Island driver. For those who are looking for a streamlined premium automotive experience, the BMW 3-Series is the way to go, as it offers push-button start, automatic wipers, dual-zone automatic climate control, premium vinyl upholstery, Bluetooth compatibility, and a 6.5-inch BMW iDrive infotainment display with a nine-speaker sound system. However, for those who appreciate some extra bells and whistles, the BMW 5-series is the way to go, as its standard offerings include adaptive LED headlights and fog lights, LED accent lighting, heated and power-folding auto-dimming exterior mirrors, an auto-dimming rearview mirror, automatic wipers, a power sunroof, adaptive cruise control, dual-zone automatic climate control, a power tilt-and-telescoping steering wheel, 16-way power-adjustable front sport seating with memory functions for the driver's seat and power-adjustable side bolsters, premium vinyl upholstery, and a 10.25-inch BMW iDrive infotainment interface featuring Bluetooth, navigation, gesture and voice controls, a knob and button controller, and a 12-speaker sound system with up to 20 gigabytes of internal storage.