BMW Charging Powered by EVgo – 100% Renewable Energy For Zero-Emissions Driving
BMW Charging Powered by EVgo is an easy and convenient way for BMW drivers to charge their battery electric vehicle (BEV) or plug-in hybrid electric vehicle (PHEV) anywhere they go outside of their home. Through EVgo and its partners, BMW Charging provides access to more than 800 fast-charging locations at retail and grocery stores, shopping malls, entertainment centers, and other sites for ideal quick, 20-30 minute errands and more than 35,000 Level 2 chargers nationwide.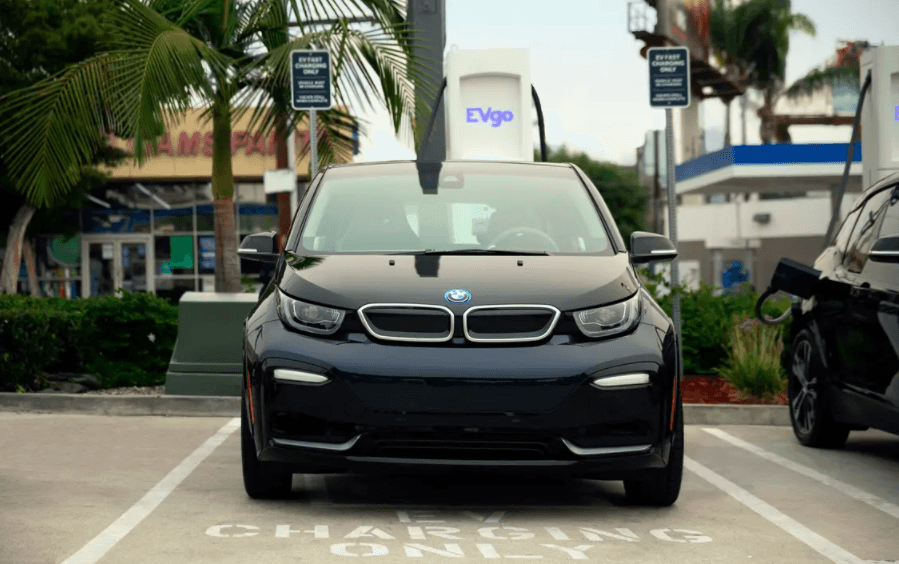 What Makes EVgo So Great?
EVgo serves more than 200,000 customers and is the nation's largest public fast-charging network. They are committed to protecting our environment and accelerating the transition to clean energy. They are powered by 100% renewable energy for zero-emissions driving. This means that every gigawatt-hour of charging delivered on the EVgo fast charging is powered by 100% renewable energy. Their renewable energy credit (REC) program ensures every mile of charging helps finance renewable energy projects across the U.S.

BMW Charging App
With the easy-to-use and efficient "BMW Charging" app, drivers are given access to over 38,000 chargers across the U.S. through EVgo and other partner networks. Within the app, drivers can locate and get turn-by-turn directions to the closest chargers, check real-time availability of EV chargers, start a charge on the app with a swipe of a button, monitor and review their charging session, save their favorite EV charging station locations, manage their account, and call EVgo customer service.

Join The BMW Charging Program
BMW Charging Powered by EVgo is an exclusive program that is only available for BMW battery electric vehicle and BMW plug-in hybrid vehicle drivers in the U.S. BMW customers who qualify will receive an email from BMW that includes a Personal Activation Code and a link to the BMW Charging sign up portal.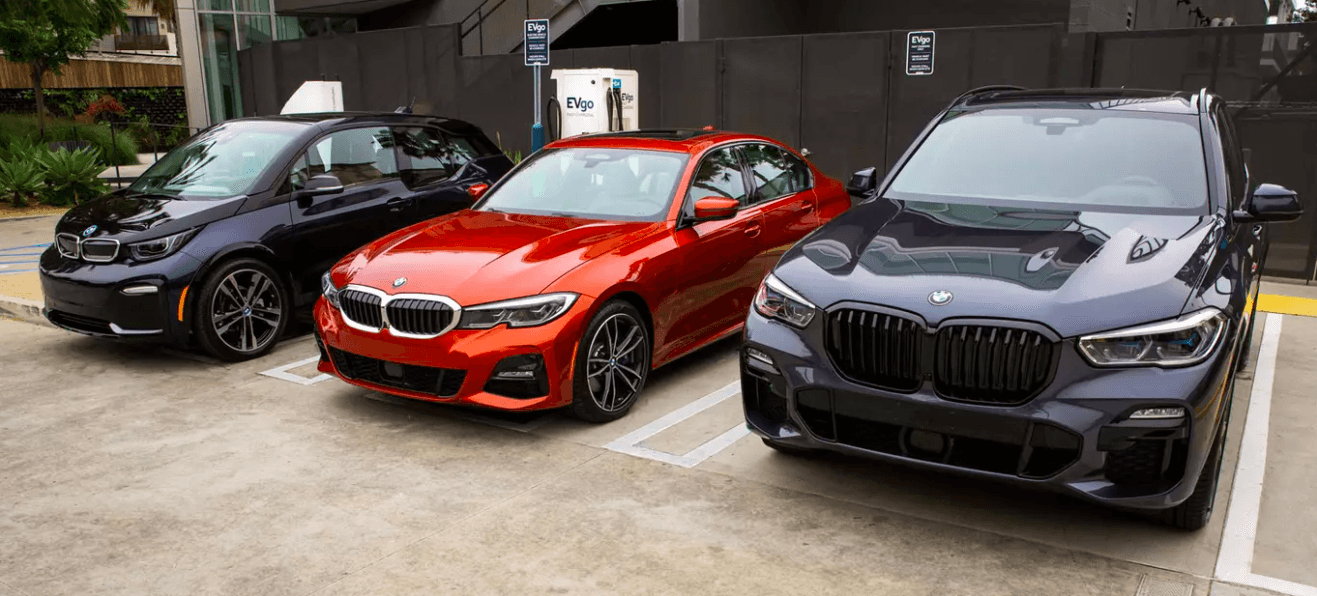 Enrollment in the BMW Charging plan will be based on Pay As You Go rates. Third-party roaming network's chargers will vary in price. Visit evgo.com/charging-plans/ for more information on rates, EVgo charging costs, and the current pricing in your area.
BMW drivers who purchased or leased a new BMW i3 on or after January 1, 2021, receive a $100 charging credit which can be used for one year upon enrollment.
BMW Charging Program Benefits
Access to more than 38,000 chargers in 50 states
Exclusive use of the BMW Charging Powered by EVgo app to find chargers, swipe to start charge and manage EVgo account
$100 charging credit if you purchase or lease a qualifying, new fully electric BMW model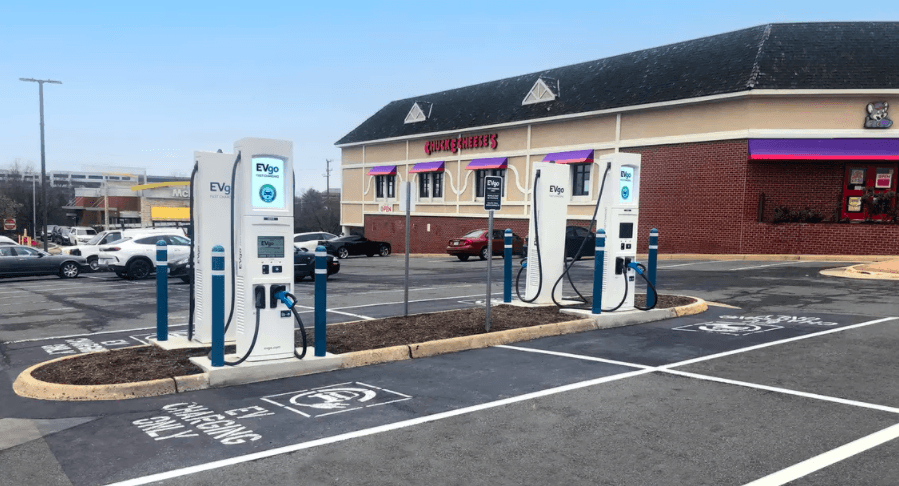 Stop by Competition BMW of Smithtown and explore our large inventory of new and pre-owned vehicles. Head to our website to learn more about BMW Plug-In Hybrid Electric Vehicles and take a look at our BMW hybrid inventory. Head to our blog for more helpful information on whether or not The BMW 330e Plug-In Hybrid Is Worth The Extra Money and take a look at the Electrified BMW Models That Won Several Awards in 2020. Head to our page for Five Reasons Why You Should Switch To The BMW i3. Contact us with any questions or concerns you may have. We look forward to seeing you at our BMW dealership right near Tesla in Smithtown and Smith Haven Mall in Lake Grove! Visit us today at 599 Middle Country Road, Saint James, NY.