Is The BMW 330e Plug-In Hybrid Worth The Extra Money?
The BMW 330e is an iconic sedan with electrified enhancements. The plug-in hybrid uses a powerful combustion engine that works with an electric motor to provide efficient driving and all the performance you expect from a BMW. Its all-electric range is perfect for short commutes and local trips and allows drivers to maximize efficiency. BMW Blog shares with us their opinion of the BMW 3 Series in their article "Is The BMW 330e The Best 3 Series Value?"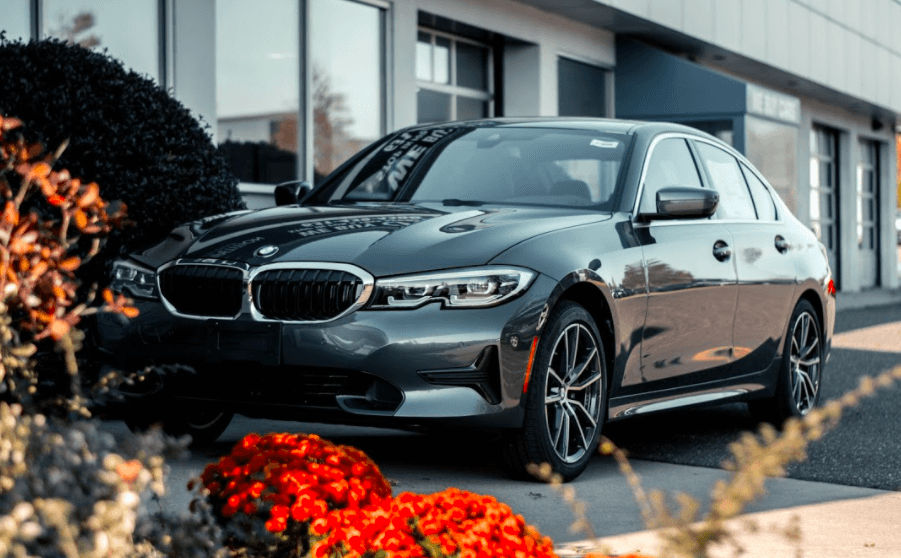 BMW 3 Series
The BMW 330i is quick and fun to drive, comfortable, has a premium interior and is overall a fabulous car. BMW Blog suggests that compared to the less-expensive BMW 330i, the BMW 330e plug-in hybrid is worth the extra $3,300 more. The plug-in hybrid comes with more power, better efficiency, and an electric driving mode. Owners may even be eligible for more financial incentives in the form of tax credits at both the federal and state level, in addition to qualifying for state rebates and grants. Visit BMWUSA for more information on the 3 Series Sedan.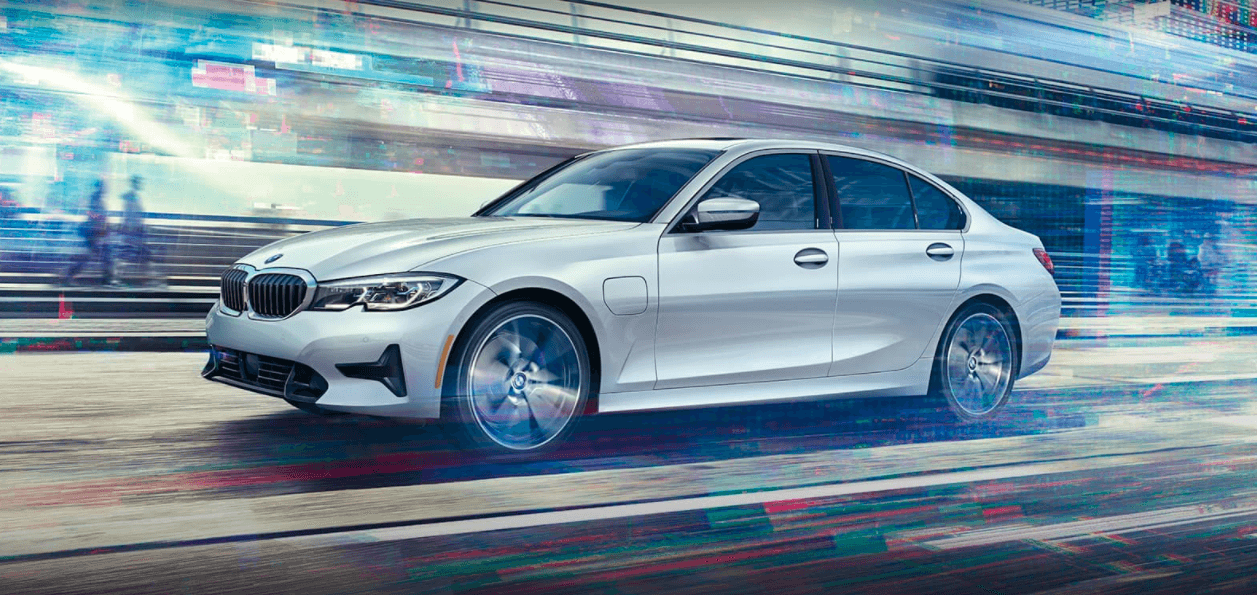 3 Series Price Comparison
Before taxes and destination fees, the gas-powered BMW 330i costs $41,250. Before the same fees, the BMW 330e starts at $44,550. According to FuelEconomy.gov, owners of the plug-in hybrid may also be eligible for a Federal Tax Credit of up to $5,836. In the long run, the BMW 330e is more efficient, will save you money on fuel, and is cheaper than the 330i.
3 Series Power & Performance
The BMW 330e is powered by a 2.0-liter BMW TwinPower Turbo inline 4-cylinder that is also found in the 330i. The engine produces an output of 181 horsepower and, its electric motor bumps the total output to 288 horsepower and 310 lb-ft of torque. In comparison, the BMW 330i produces 255 horsepower and 294 lb-ft of torque. The two models keep the same 0-60 mph time of 5.6 seconds despite the 330e weighing in at a heavier weight than the 330i.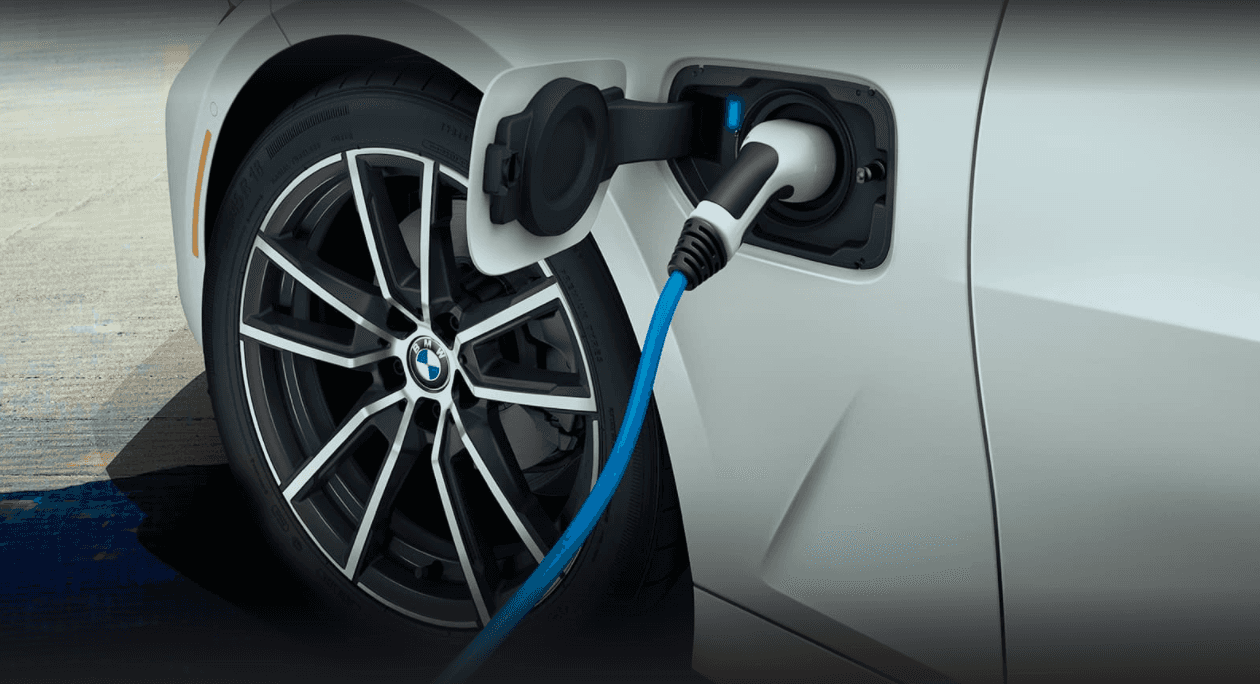 3 Series Efficiency
Being a PHEV, the BMW 330e can drive under pure electric power for up to 22 miles at speeds up to 87 mph. If your commute to work at the Smith Haven Mall in Lake Grove is only 15-20 miles, you can charge your car at night and have enough juice to make it to work the next morning, and hopefully charge your car at work and make it home on electric power alone. Or, if you just need to make a quick trip to Whole Foods Market in Lake Grove, save yourself some fuel with the electric power mode. It might not be a ton of electric range but it's enough to save money on expensive gasoline, as well as emitting the least amount of harmful carbon dioxides as possible. Visit our blog and learn more about Electrified BMW Models That Won Awards in 2020.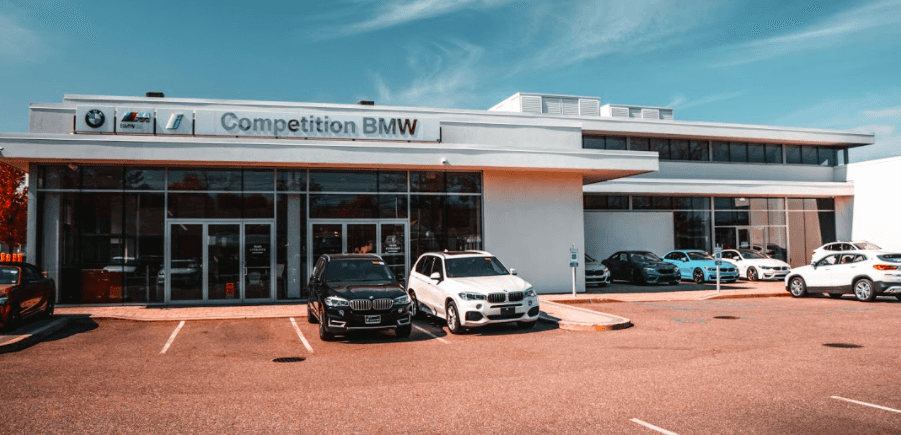 Stop by Competition BMW of Smithtown and explore our large inventory of new and pre-owned vehicles! Explore the BMW 3 Series and test-drive the 2021 BMW 330i xDrive or the 2021 BMW 330e xDrive. Be sure to also check out our BMW lease specials, service specials, and parts specials! Visit our BMW Service Center or schedule a service online! Contact us with any questions or concerns you may have. We look forward to seeing you at our BMW dealership located right near Tesla in Smithtown and Smith Haven Mall in Lake Grove. Visit us today at 599 Middle Country Road, Saint James, New York!