BMW GROUP CORPORATE FLEET PROGRAM

LOW TOTAL COST OF OWNERSHIP.
JUST ANOTHER LUXURY INCLUDED WITH EVERY BMW.
The BMW Group Corporate Fleet Program provides our customers with a totally innovative approach to the standard company car. By combining our Low Total Cost of Ownership with the style, reliability, and performance you'd expect from BMW, any commute or business trip becomes a rewarding journey.
Fleet vehicle members enjoy: 
Includes the BMW Maintenance Program, BMW Ultimate Care, for up to 3 years/36,000 miles1
Roadside Assistance™ for the first 4 years2
BMW Assist™ Safety Program and optional Convenience Program3
Complimentary use of a BMW during scheduled service and maintenance
Attractive rates for BMW Performance Driving School courses
A dedicated contact at BMW of North America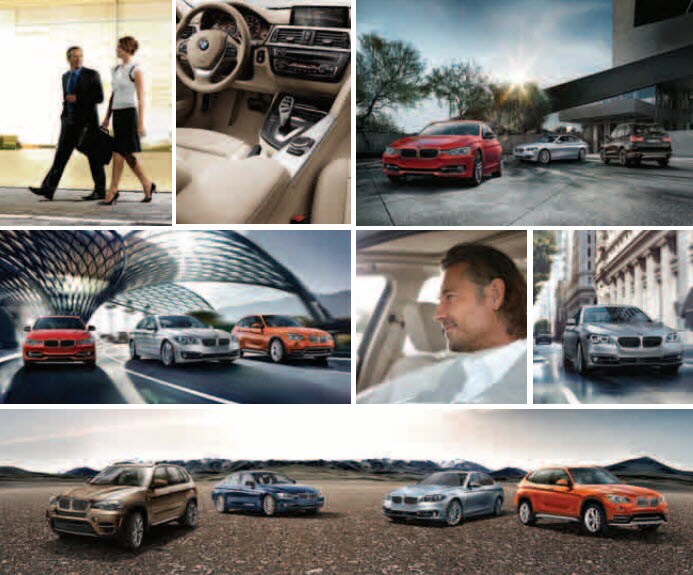 MAKE THE COMMUTE ANYTHING BUT ORDINARY.
Unrivaled performance, innovation and design have driven the BMW Group for decades. As such, the BMW Group Corporate Fleet Program has been established to address the needs of companies and individuals who are seeking the very best in executive and luxury transportation. Whether you choose to lease or purchase, BMW makes it easy to enjoy the rewards and benefits of a high-performance vehicle with a surprisingly low total cost of ownership. It's a smart business decision that makes sense for your bottom line, and even includes premium incentives like no-cost maintenance* and innovative technologies that ensure every driver gets the most out of every trip. But your corporate fleet provides more than just transportation-it also represents your business-and with the BMW Group Corporate Fleet Program, you can experience a vehicle that takes your company places other cars won't.