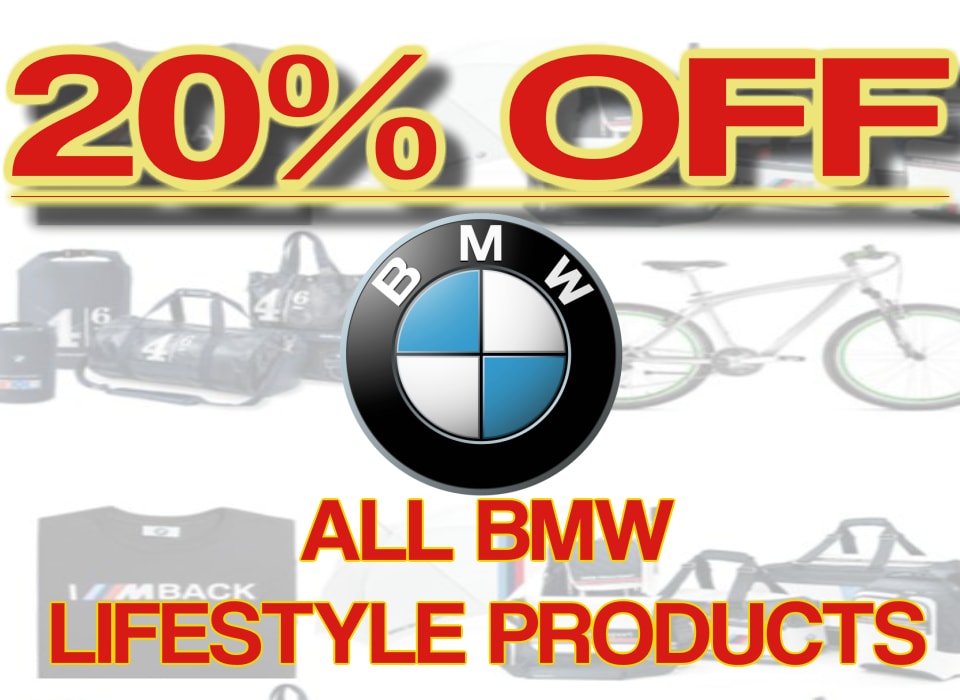 ADDITIONAL 20% DISCOUNT AVAILABLE
BY MAIL-IN REBATE FOR SELECT
BMW 5 SERIES ACCESSORIES
GREAT PARTS DEALS
FOR OCTOBER

---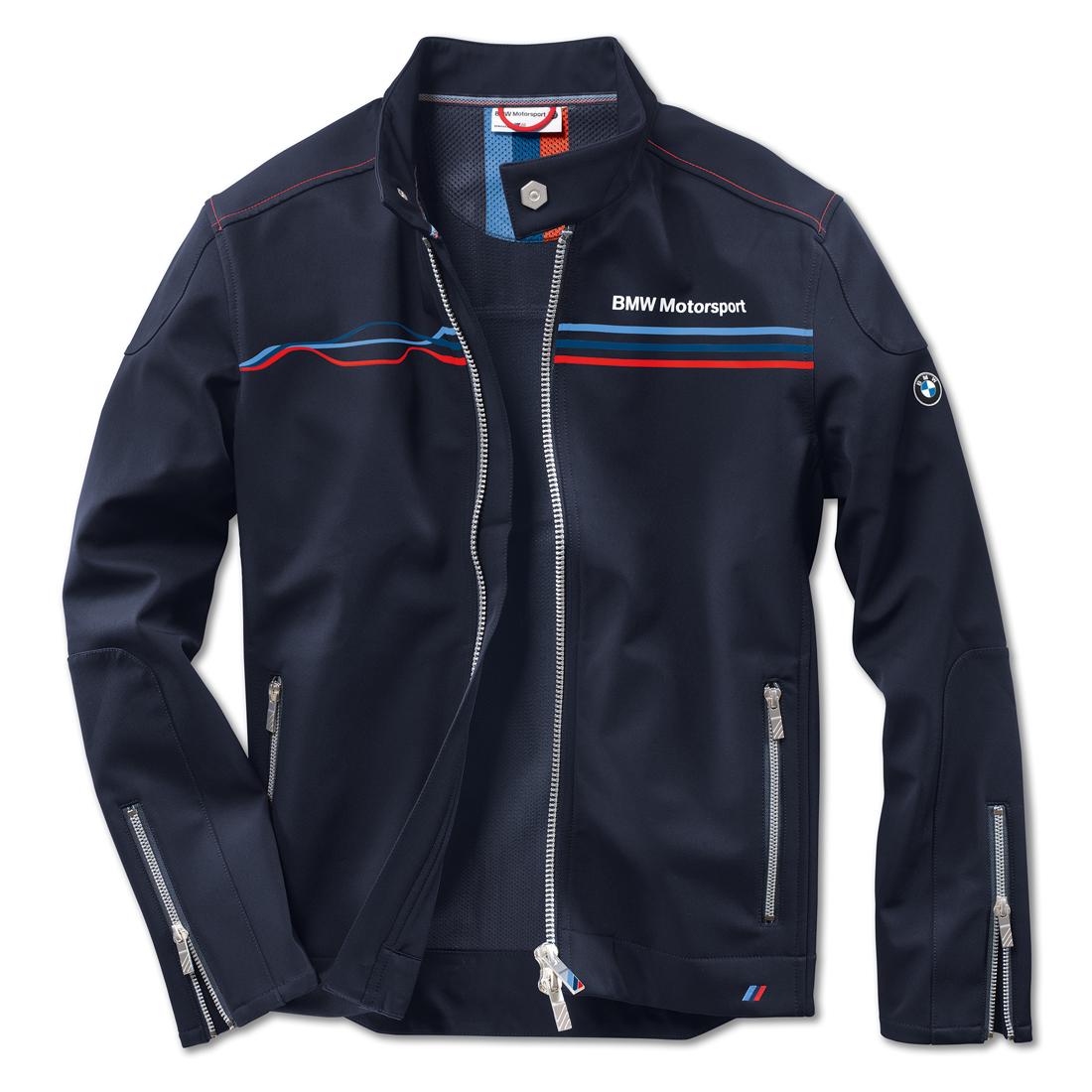 BMW SWEATSHIRTS AND JACKETS
20% OFF ANY FALL SWEATSHIRT
OR WINTER JACKET
The temperature outside is dropping, and the leaves are turning color.  That means autumn is here!  Now is the perfect time to check out the BMW Lifestyle catalog for great clothing choices to deal with the change in weather.  During the month of October, take 20% off any fall sweatshirt or winter jacket.  Please visit our Parts Department to see the full line of available items.
---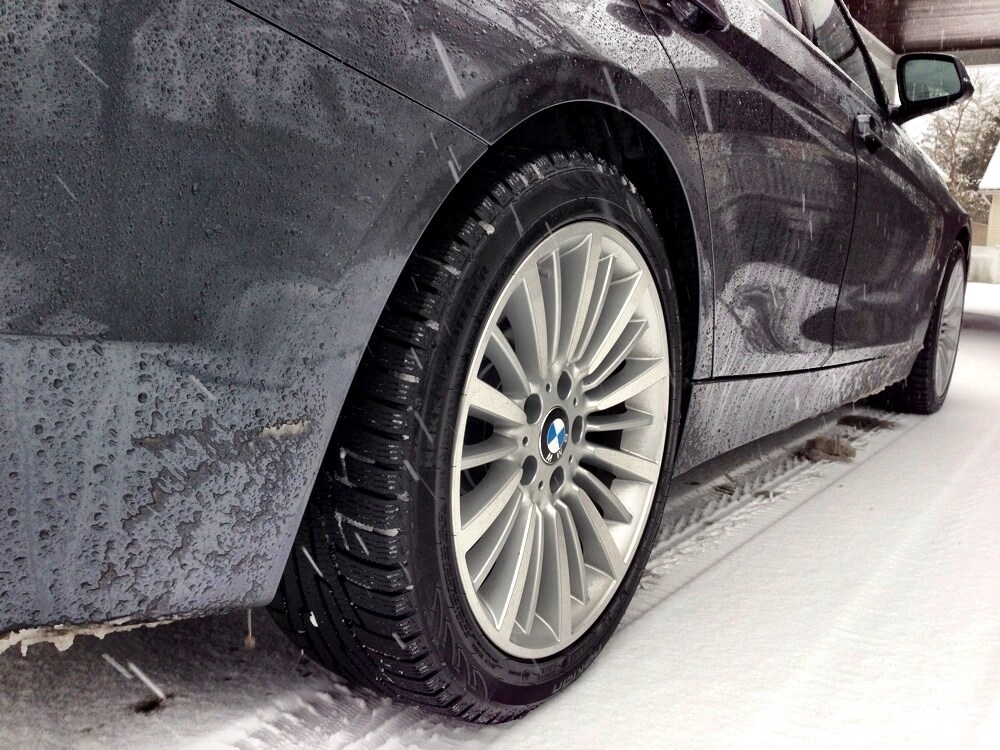 APPROVED BMW SNOW TIRE & WHEEL PACKAGES
10% OFF SET OF FOUR SNOW TIRES
Your BMW looks great with its low-profile tires and rims, but winter weather can compromise stability and traction.  It is strongly recommended that you switch to a complete BMW snow tire & wheel package for the winter season.  During the month of October, take 10% off any set of four.  Please visit our Parts Department to confirm the proper application for your vehicle.  Act now - before the snow and ice gets here!
---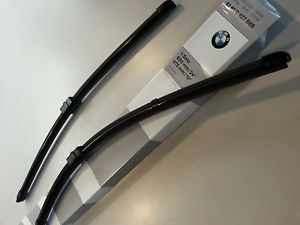 ORIGINAL EQUIPMENT BMW WIPER BLADES
15% OFF ANY PAIR OF BMW WIPER BLADES
Wiper blades play an active role in driving safety.  They must provide performance in every situation as well as being perfectly tailored to the aerodynamic conditions of each BMW vehicle.  Original BMW wiper blades are engineered to meet all these requirements, resulting in perfect wiper performance combined with a lower noise level compared to conventional structured after-market blades.  During the month of October, take 15% off any pair of BMW wiper blades.
Pricing example: 2010 BMW 328xi, regular price $44.65, sale price $37.95
---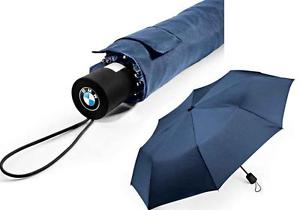 BMW Umbrella
This compact-sized umbrella opens with the touch of a button, then closes to a convenient size for easy storage.  Be prepared for the next shower!
Regular Price $19.00
Sale Price $14.95 + tax
part number 80-56-2-211-970
---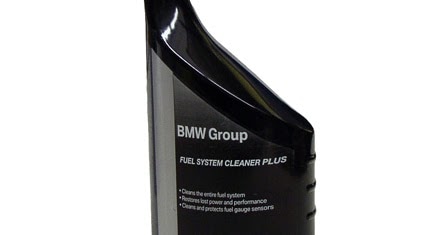 BMW Fuel Additive
Every do-it-yourself car enthusiast knows the importance of a clean fuel system.  Using premium-grade gasoline is not always enough to keep your injectors and other components as clean as possible.  Make sure your BMW achieves optimum fuel efficiency by using this product every 3,000 miles. 
Regular Price $13.75
Sale Price $10.95 + tax
SPECIAL SALE PRICE $9.95 each
(when you purchase 2 or more bottles!)
part number 82-14-0-413-341
---
ORIGINAL EQUIPMENT BMW AIR FILTERS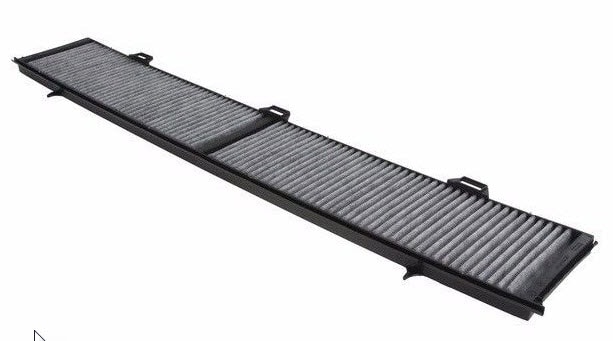 Here's a perfect idea for all do-it-yourself enthusiasts.  When was the last time you changed the air filter in your vehicle?  Now is the perfect time to address this critical component of your car.  OEM engine air filters provide the proper fuel-to-air mixture ratio for maximum fuel efficiency.  And OEM cabin air filters help improve the air quality inside your car, keeping the driver and all passengers as comfortable as possible.  So consider changing your filters today!
Tke 20% off all engine air filers & cabin air filters (microfilters)
For example, if you own a 2006 3-Series (non-M vehicle):
engine air filter, regular price $46.51,
sale price $37.21 + tax
cabin air Filter, regular price $65.54,
sale price $52.43 + tax


Call Parts For Details.
(888) 683-6780